BIGGER THE SCORE BIGGER THE COWARD - CLICK THE STARS BELOW TO VOTE NOW!
Erin O'Toole - Opposition Leader
Well known spineless coward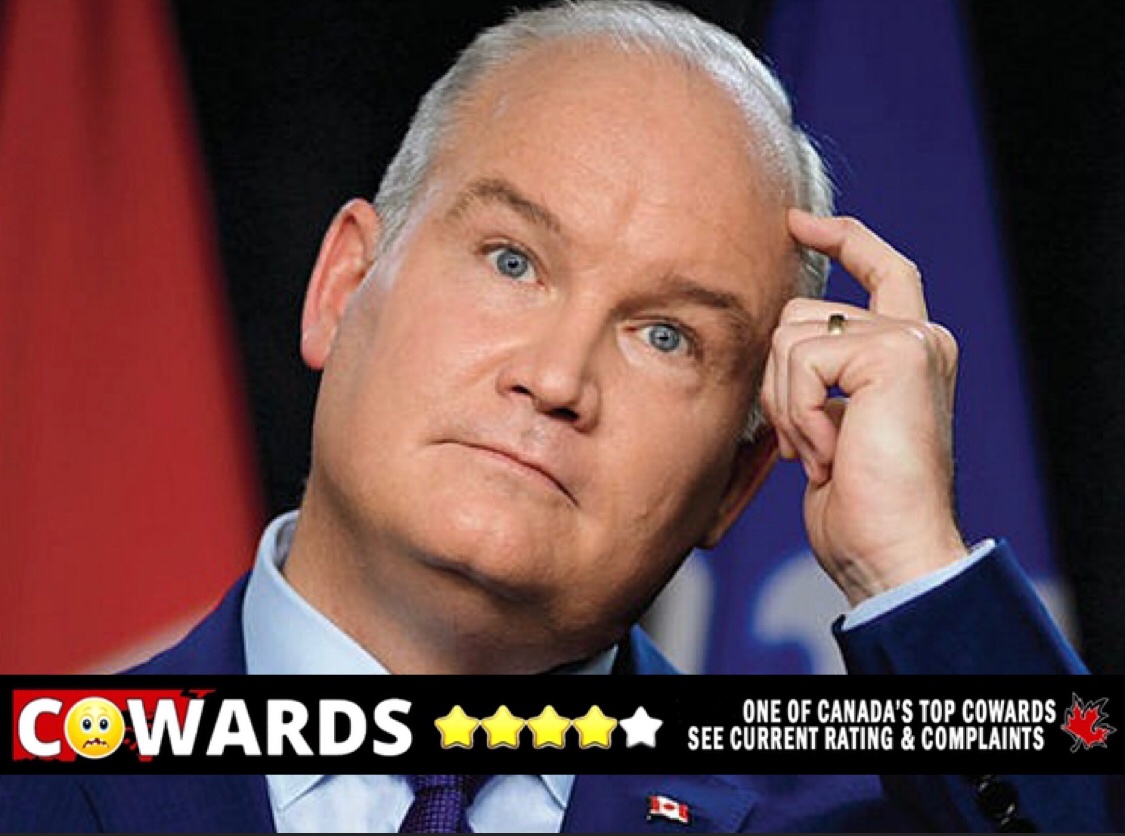 Conflicts of Interest / Scandals
Goes Into Or Is In Hiding
Social Media Comments
Somewhat Non Existent, Negative
Answers Peoples Questions
Supports Censorship Bill C-10
No Results Found
The page you requested could not be found. Try refining your search, or use the navigation above to locate the post.